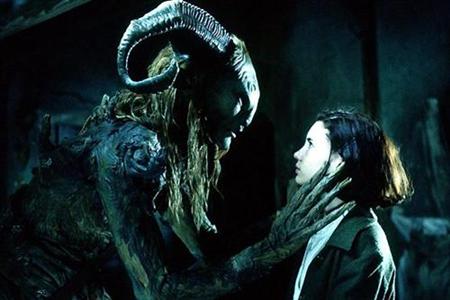 I did make a Best of the Decade list which I will post here. I will also be unveiling a new style list that I was just introduced to where I will give a favorite film of each decade, and then I will give a few (up to five) honorable mentions (in alphabetical order) for that decade. This is in order to forego a traditional top whatever movie list which forces me to say "this is my 3rd favorite movie of all time." That will be posted within the next few days, but here are the Top 10 of 2000-2009 in a semi-organized fashion.
10. Up in the Air (2009) by Jason Reitman - Reitman made three films in the latter half of the last decade that were all great films in one way or another, Thank You for Smoking made a contemptible man into a lovable protagonist, Juno showed the hardships of being a 16 year, especially one who becomes unexpectedly pregnant, but his latest film was the one that was completely relevant, and pulled out the tough stops to say something important. Up in the Air is a romantic comedy that refuses to play by any preset standards, shows the American dream at its worst, is driven by a great screenplay with powerhouse performances by its three principles, including the best performance of George Clooney's already stellar resume.
9. There Will be Blood (2007) Paul Thomas Anderson - Along with Reitman, Anderson is a young auteur that will be making powerful and relevant films for years to come. His fifth feature breaks down the standard dichotomy that has faced America since its inception: Faith versus Greed. How much is too much? How far is too far? Daniel Day-Lewis plays Daniel Plainview in this throw back to a 1970s style Western and is the supernatural force behind this powerhouse film that toes the fine line between melodrama and hysteria, but toes it with dignity and class and never misses a step.
8. The Departed (2006) Martin Scorsese - The last decade was a good one for my favorite director. While he didn't have an all-time great, such as Goodfellas, Raging Bull or Taxi Driver he had three films that were very good, and capped it in 2006 with this great film that, perhaps, just missed the pantheon, but did finally win him his long overdue Oscar. The film's plot is Shakespearean and takes its viewers on a twisting turning ride through Boston's Irish underworld. With a great ensemble cast, Scorsese makes his return to the streets a big one in this Crime Thriller that is bound to be a classic.
7. The Assassination of Jesse James by the Coward Robert Ford (2007) Andrew Dominik - 2007 brought back the Western in a big way. A genre that I thought was officially dead when Clint Eastwood made the beautiful Unforgiven 15 years earlier in 1992. But not everything is officially dead after their soliloquy is written, and if one doesn't count a film I have further up the list as a Western, The Assassination of Jesse James is the best Western made since '92. Photographed by the oft-underappreciated Roger Deakins, the film is beautiful to look at from start to finish, and as some critics pointed out the title allows us to not worry about the ending of the film and just see how it all unfolds. Maybe this soliloquy is the true swan song, but something tells me the Western will never actually die in American cinema, its too important to our nation's mythos.
6. Adaptation (2002) Spike Jonze - In 1999 the world was introduced to a young screenwriter and a young director and the world of cinema would never be the same. The film, Being John Malkavich, the screenwriter: Charlie Kaufman, the director: Spike Jonze. In 2002 the two men joined forces once again to create another gem, Adaptation. The film follows Charlie and his fictional twin Donald as they try to adapt The Orchid Thief into a screenplay. The twins are played by Nicolas Cage, in his best performance since Leaving Los Vegas in an implosive performance that rivals Day-Lewis in There Will be Blood and Sean Penn in Mystic River.
5. Munich (2005) Steven Spielberg - Some films are important because of artistry, some because of message, some just are, and some have all three. In 1972 the Israeli Olympic team suffered a terrorist attack by a group of Palestinian nationalists called Black September, Mossad retaliated by sending a secret team of intelligence experts out to dispatch of these men. Spielberg's 2005 masterpiece follows the retaliation in a thriller for the ages, but when he leaves us with the last shot of the picture, we get it. This is one of those films that is important for its artistry, its message and for various inexplicable but noticeable reasons.
4. Synecdoche, New York (2008) Charlie Kaufman - Here's that name again. Charlie Kaufman made the list for his directorial debut by being the king of a fairly weak year. As I stated in a post just a few days ago, this may be the most profound film that I have ever seen, as a screenplay its perfect, the Magnum Opus of Hollywood's best writer. As an acting piece it is top notch, from a spiritual and philosophical level it is near the peak. Philip Seymour Hoffman is pathetic as Caden and we cannot help but see ourselves at our worst in him. He just wants to be remembered. Well, he will be, and so will this film.
3. Mystic River (2003) Clint Eastwood - If someone were to tell Dirty Harry that he was going to have a second career even better than his first, but it wouldn't be for being rough and tumbled but a true artist, they should be found and put on a mantle. By 2003, Clint Eastwood had already won two Oscars for Unforgiven, but then it turned out, it was no fluke and 2003's Mystic River marked the beginning of what has to be an unparalleled string of pearls for a director in his 70s making seven films in seven years all of which have been lauded in most film circles. Sean Penn gives one of the best performances of the decade and is flanked by one of the best ensembles of the decade.
2. No Country for Old Men (2007) Joel and Ethan Coen - These brothers have made a career of making films that eat at their audience from start to finish. This is their masterpiece. This is the best film of the best year of the decade. A cat-and-mouse thriller that pits an everyman against a man that could be the Grim Reaper himself, though I doubt it. Maybe Death's first general though. Playing the best villain since Hannibal Lector, Javier Bardem steals the show as Anton Chigurh a sadistic and mysterious man that seems to have no stakes in his business other than the love of seeing other people loose his game.
1. Pan's Labyrinth (2006) Guillermo del Toro - Once ever 15 - 20 years an explosion of talent enters Hollywood from a foreign language market. In the 50s and 60s it was a massive European explosion with the French New Wave, the Italian Neo-realists and Ingmar Bergman from Sweden. This is probably the longest stretch of American love for foreign cinema ever as it stretched into the 70s and early 80s as Bergman pumped out masterpiece after masterpiece. In the early parts of the last decades there was some smoke coming out of Mexico, but in 2006 the fires erupted as the top three directors from Mexico (lovingly dubbed the Three Amigos as they are friends and business partners) as del Toro, Cuaron and Inarritu all pumped out critically acclaimed films. Pan's Labyrinth was the best of them, also the only one made strictly in Spanish. The story has been called a Fairy Tale for adults and must be seen to be appreciated, as a plot description would not suffice.
Honorable Mentions - Lost in Translation (2003) Sofia Coppla, Eternal Sunshine of the Spotless Mind (2004) Michel Gondry, Juno (2007) Jason Reitman, Million Dollar Baby (2004) Clint Eastwood, Lord of the Rings (2001-03) Peter Jackson, Iwo Jima Saga (2006) Clint Eastwood
Best Year - 2007
Screenwriter of the Decade - Charlie Kaufman
Director of the Decade - Clint Eastwood
New Artist - Jason Reitman
Actor (not performance) - Sean Penn
Actress - Kate Winslet
Lead Male Performance - Daniel Day-Lewis (There Will be Blood) Sean Penn (Mystic River) tie
Lead Female Performance - Kate Winslet (Eternal Sunshine of the Spotless Mind)
Supporting Performances - Javier Bardem (No Country for Old Men) Naomi Watts (21 Grams)
Original Screenplay - Synecdoche, New York - Charlie Kaufman; Eternal Sunshine of the Spotless Mind - Charlie Kaufman; Pan's Labyrinth - Guillermo del Toro
Adapted Screenplay - No Country for Old Men - Joel and Ethan Coen; Adaptation - Charlie Kaufman; Up in the Air - Jason Reitman and Sheldon Turner